By Jan Heine and Melinda Lyon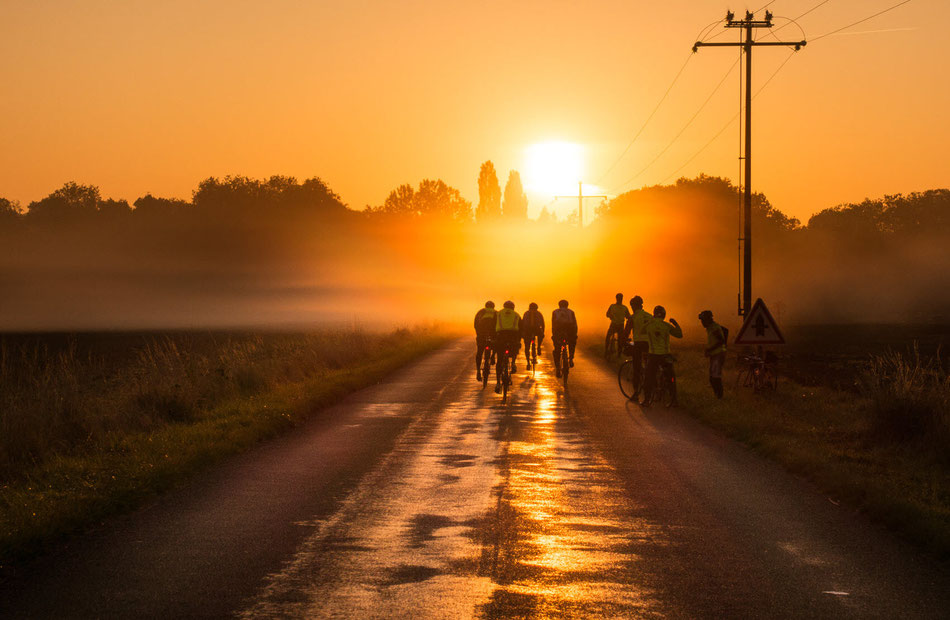 unwritten audax rules
THE QUEST FOR THE PERFECT CYCLIST
Clearly, the organizers of PBP understand competition, and yet they don't see PBP as a race. The difference is subtle, and it has to do with civility. While racing is more like a battle, with only one rider coming out as a winner, randonneuring is all about the civilized enjoyment of cycling. Or as a non-randonneuring friend once put it: It is the quest for the perfect cyclist, any distance, any weather, self-sufficient
#1 BE POLITE TO EVERYBODY


Most of all, be polite, which means being considerate of others. While raw aggression has a place in racing, it does not in randonneuring. Try to be an ambassador for cycling, for your club and for your country.

 
| | |
| --- | --- |
| #2 TRY TO FINISH TOGETHER |   |
| If you have ridden in a small group for a while, and if everybody has been sharing the work, try to finish together. This should include stopping for flat tires (unless one rider has multiple flats because they ride old tires or stupid equipment). |   |
#3

NO ATTACKS

 

Attacks are not part of the sport. If somebody gets dropped because they cannot follow the pace, so be it. But sudden accelerations to rid yourself off fellow riders are not polite. That is why there is no finishing sprint: All riders of a group are classified the same and get the same time. (In a race, the need to declare one winner leads to complex equipment and difficult decisions to determine exactly who crossed the line first, if only by half an inch.)

 
#4

FOLLOW THE RULES OF THE EVENT

 

Avoid putting yourself in an "irregular situation." Follow the rules of the event. This means respecting the rules of the road: Obey stop signs and red lights. Ride only with riders who are participants. If there is a car following your group for an extended period of time, especially at night, something is wrong. If there are official follow cars of the PBP organizer, they will drive with only their parking lights on, to avoid giving an advantage to the first riders. If you find yourself in the company of an illegal support car, ride ahead or drop behind, but don't stay with an illegal group. While it is hard to give up the advantage of a group, consider that if you are caught, the penalties will more than outweigh the time gained by riding with the group.

 
#5

BE FRIENDLY TO VOLUNTEERS AND OFFICIALS

 

Be friendly to volunteers and officials. Follow their orders. Thank them for their time. This takes only a second or two. Without them, you would not be riding in this wonderful event.

 
#6

FINISH THE EVENT

 

Finish the event! The goal is to do the best ride possible under the circumstances. To ride fast and then to drop out because you cannot achieve your time goal is the ultimate failure.